Intelligent Battery Pack Ensures Device Performance, Increases Reliability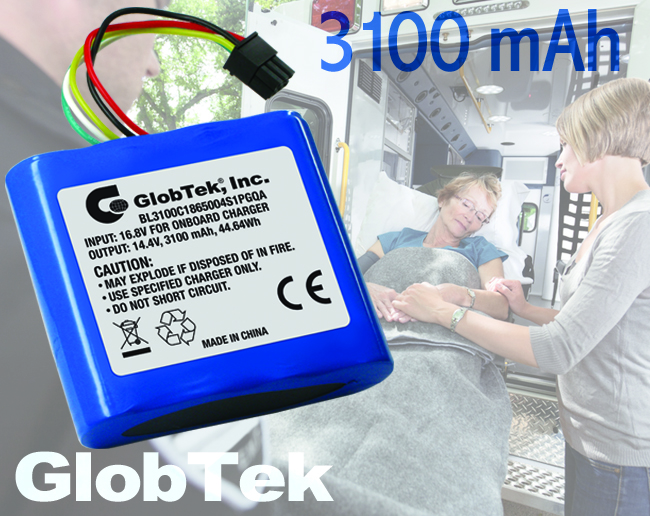 Providing foolproof rechargeable power for any portable device, the BL3100C18650XSXPPGQA Li-Ion battery pack from GlobTek has both a built-in charger and fuel gauge circuitry to ensure both safe operation and power reliability. Delivering 14.4 Volts with a capacity of 3100Mah, the battery pack is a drop-in solution for product applications where recharge cycles, battery performance, and user friendliness are important. As David Rakovsky, COO of GlobTek, points out, "This is a highly sophisticated battery pack available from stock, so a designer doesn't have to worry about charging or system integration issues." David continued, "It's literally a battery pack "for dummies" in that you don't have to think about it, you just have to drop it in."

Provided with a Molex connector, features of the intelligent Li-Ion battery pack include overcharge detection, over-discharge detection, and overcurrent detection, and a discharge operating temperature range from -20°C to +45°C. Charge retention is greater than 80% at one year at a storage temperature from -20°C to +20°C.

The battery pack is approved to UL 1642 and complies with EU 2002/95/EC, China SJ/T 11363-2006, and CE Mark as well as compliance with 2004/108/EC electromagnetic compatibility including but not limited to EN61000-6-1:2007 and EN61000-6-3:2007. Modified and custom battery pack designs can be provided, and a "made in USA" option is also available.